Wildwood Elementary School
444 Halfway Tree Road , Baton Rouge, LA 70810
225-766-6002
Performance Score:
What does this mean?
School Performance Scores provide families with important information about how a school is preparing students. Learn More.
State Score: 29
Visit School Website
Type of School
Elementary School
Welcome Message
Our goal is to enrich each and every learner on our campus socially and academically. We strive to produce a year to a year and half of growth in all areas through rigorous teaching and learning opportunities. Our school encourages parents to play an active role in the students learning by helping with homework, reading with your child nightly, having conferences with teachers, checking Parent Access, and signing and discussing conduct and paper packets. Parents are invited frequently to volunteer and participate in all school activities. Wildwood Elementary School's gifted program is for students identified as Gifted or Scholastic Academy in grades K-5.  These classes provide a high degree of complexity and extend beyond the prescribed curriculum offered in the regular classes.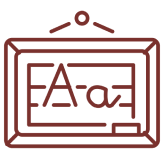 34
English
Language
Arts
22
Math
21
Science
School Diversity
73.7%

Economically Disadvantaged Students