Wildwood Elementary
444 Halfway Tree Road , Baton Rouge, LA 70810
225-766-6002
Performance Score:
What does this mean?
School Performance Scores provide families with important information about how a school is preparing students. Learn More.
State Score: 31%
Visit School Website
Type of School
Elementary School
Welcome Message
WILDWOOD ELEMENTARY SCHOOL SERVES more than 500 students each day. Our school enrollment includes gifted, great scholars, ESL, regular education and ESS students. We have a vibrant climate and culture that focuses on holistic learning for all students. There is always something happening at Wildwood. Our students are energetic, enthusiastic and eager to learn each day. Our dynamic faculty and staff have the highest expectations for themselves and all students.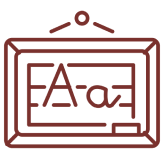 40
English
Language
Arts
32
Math
26
Science
Average ACT Score:
N/A
Graduation Rate:
N/A%
School Diversity
72.8%

Economically Disadvantaged Students