GEO Prep Academy of Greater Baton Rouge
2311 N. Sherwood Forest Drive, Baton Rouge, LA 70814
225-927-1500
Performance Score:
What does this mean?
School Performance Scores provide families with important information about how a school is preparing students. Learn More.
State Score: 31%
Visit School Website
Type of School
Elementary/Middle School
Welcome Message
GEO Prep Academy – Greater Baton Rouge is a free public charter school and is committed to ensure that all students show growth in character, academics, life skills, the arts, and wellness using teaching skills tailored to meet the needs of each student.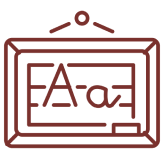 34
English
Language
Arts
22
Math
12
Science
Average ACT Score:
N/A
Graduation Rate:
N/A%
School Diversity
89%

Economically Disadvantaged Students