GEO Prep Academy of Greater Baton Rouge
4006 Platt Drive, Baton Rouge, LA 70815
225-927-1500
Performance Score:
What does this mean?
School Performance Scores provide families with important information about how a school is preparing students. Learn More.
State Score: 29
Visit School Website
Type of School
Elementary/Middle School
Welcome Message
At GEO Prep Academy, "All roads lead to college – and beyond".  GEO Prep Academy is a free public charter school and is committed to ensure that all scholars show growth in character, life skills, the arts and wellness using teaching skills tailored to meet the needs of each student.  Our curriculum and our teaching methods are designed to let your child excel as fast as their ability allows.  This kind of competency-based approach lets kids of higher ability progress past students their same age.  It also permits students to regroup, master material not mastered at a more restrictive school, then, with new-found confidence, race twoard their academic potential.    We offer a new way to excel.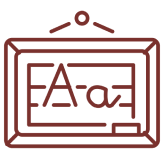 26
English
Language
Arts
17
Math
8
Science
School Diversity
98%

Economically Disadvantaged Students