Capitol High School
1000 N. 23rd St. , Baton Rouge, LA 70802
225-239-7506
Performance Score:
What does this mean?
School Performance Scores provide families with important information about how a school is preparing students. Learn More.
State Score: N/A
Visit School Website
Type of School
High School
Welcome Message
Capitol High School creates an engaging and nurturing learning enviornment that challenges students to unlock their full potential and empowers them to become critical thinkers, resilient leaders, and highly skilled young people with opportunities to pursue their passions.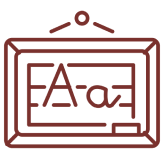 13
English
Language
Arts
< 5
Math
< 5
Science
Average ACT Score:
13.2
Graduation Rate:
72.9%
School Diversity
96.3%

Economically Disadvantaged Students