Woodlawn Middle Magnet School
14939 Tiger Bend Road, Baton Rouge, LA 70817
225-751-0436
Performance Score:
What does this mean?
School Performance Scores provide families with important information about how a school is preparing students. Learn More.
State Score: 29
Visit School Website
Type of School
Middle School
Welcome Message
Woodlawn Middle School features Gifted Program, Scholastic Academy Program, Great Scholars Academy, and Magnet and Talented Arts programs.
At This School
There are over 25 clubs, including Beta, Fantasy Sports, Stem, Teen Leadership, Panther Pride, Art Club, Chess, Tween Spirit, Robotics, History, Gardening, Origami, and Girls Who Code.
football, volleyball, basketball, softball, swim team, and track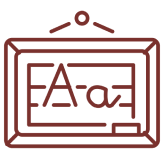 39
English
Language
Arts
20
Math
23
Science
School Diversity
73.7%

Economically Disadvantaged Students