Woodlawn High School
15755 Jefferson Hwy, Baton Rouge, LA 70817
225-753-1200
Performance Score:
What does this mean?
School Performance Scores provide families with important information about how a school is preparing students. Learn More.
State Score: N/A
Visit School Website
Type of School
High School
Welcome Message
Woodlawn High School offers Advanced Placement, Agricultural Science I and II, Gifted and Great Scholars, Honors, Hospitality and Tourism, ProStart, Talented (Art, Music, Theatre), Technical (Welding and Electricity), and Traditional courses.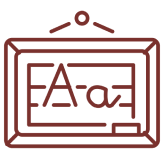 30
English
Language
Arts
9
Math
13
Science
Average ACT Score:
16.4
Graduation Rate:
74.1%
School Diversity
75%

Economically Disadvantaged Students