Woodlawn Elementary School
8160 Antioch Road, Baton Rouge, LA 70817
225-756-3681
Performance Score:
What does this mean?
School Performance Scores provide families with important information about how a school is preparing students. Learn More.
State Score: 29
Visit School Website
Type of School
Elementary School
Welcome Message
Woodlawn Elementary features a Gifted Resource Program, Scholastic Academy Program, Computer Lab, Accelerated Reader Program, Physical Education, Cardio Cubs, P.T.O., Character Education, music, Cub Cafe and art.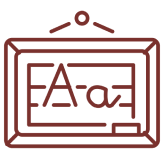 56
English
Language
Arts
37
Math
40
Science
School Diversity
71.1%

Economically Disadvantaged Students