Winbourne Elementary School
4503 Winbourne Avenue, Baton Rouge, LA 70805
225-355-4446
Performance Score:
What does this mean?
School Performance Scores provide families with important information about how a school is preparing students. Learn More.
State Score: 29
Visit School Website
Type of School
Elementary School
Welcome Message
At Winbourne Elementary, we are committed to providing an environment that is safe and conducive to learning. It is our goal to meet the academic and social needs of all our students. All students of Winbourne Elementary school will attain the knowledge and skills needed to become productive citizens of our school, community, state and nation.  Winbourne Elementary is where all children will learn and succeed!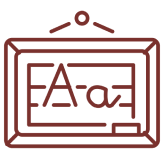 14
English
Language
Arts
9
Math
<5
Science
School Diversity
98.8%

Economically Disadvantaged Students