White Hills Elementary School
300 Bentley Drive, Baker, LA 70714
225-775-5891
Performance Score:
What does this mean?
School Performance Scores provide families with important information about how a school is preparing students. Learn More.
State Score: 29
Visit School Website
Type of School
Elementary School
Welcome Message
White Hills is a learning community where everyone is a learner. We believe in educating the whole child. Staff members work collaboratively and cooperatively to create a caring and nurturing environment where a diverse group of children can learn to their highest potential. White Hills offers rigorous academics and a variety of enrichment opportunities. We strive to provide multiple ways for students to ignite their love for learning! Student academic work, artistic creations and performances are routinely showcased at the school.  White Hill's teachers encourage creativity and reflection, with an emphasis on challenging children to reach their highest potential!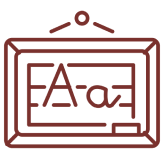 24
English
Language
Arts
8
Math
<5
Science
School Diversity
96.5%

Economically Disadvantaged Students