Whitehills Elementary
300 Bentley Drive, Baker, LA 70714
225-775-5891
Performance Score:
What does this mean?
School Performance Scores provide families with important information about how a school is preparing students. Learn More.
State Score: 31%
Visit School Website
Type of School
Elementary School
Welcome Message
The White Hills Elementary community creates a caring and nurturing environment where a diverse student body learn to their highest potential. A rigorous academic program and a variety of enrichment opportunities are geared to motivate and excite student learning.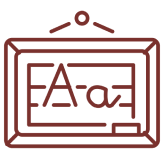 16
English
Language
Arts
18
Math
6
Science
Average ACT Score:
N/A
Graduation Rate:
N/A%
School Diversity
91.5%

Economically Disadvantaged Students