Westminster Elementary School
8935 Westminster Drive, Baton Rouge, LA 70809
225-927-2930
Performance Score:
What does this mean?
School Performance Scores provide families with important information about how a school is preparing students. Learn More.
State Score: 29
Visit School Website
Type of School
Elementary School
Principal
Reginald Rattliffe
Welcome Message
Westminster Elementary School proudly offers students a variety of programming, including Gifted and PreK.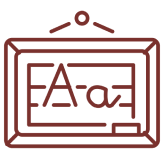 23
English
Language
Arts
11
Math
11
Science
School Diversity
90.5%

Economically Disadvantaged Students