Westdale Middle School
5650 Claycut Road, Baton Rouge, LA 70806
225-924-1308
Performance Score:
What does this mean?
School Performance Scores provide families with important information about how a school is preparing students. Learn More.
State Score: 31%
Visit School Website
Type of School
Middle School
Welcome Message
Westdale Middle School is a premier public school that offers many programs to best meet the needs of each student. Diversity is pillar at Westdale Middle School. Our teaches and students come from all over the world. Stakeholders work together to integrate our programs that our diversity is maximized and all students receive the best possible instruction.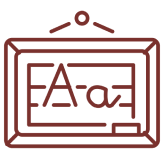 32
English
Language
Arts
21
Math
20
Science
Average ACT Score:
N/A
Graduation Rate:
N/A%
School Diversity
80.5%

Economically Disadvantaged Students