Westdale Heights Academic Magnet
2000 College Drive, Baton Rouge, LA 70808
225-926-5421
Performance Score:
What does this mean?
School Performance Scores provide families with important information about how a school is preparing students. Learn More.
State Score: 31%
Visit School Website
Type of School
Elementary School
Principal
Alesha Cavanaugh
Welcome Message
Westdale Heights Academic Magnet is a dedicated academic magnet focus on environmental science, mathematics, and technology. Our challenging curriculum incorporates critical thinking, social skills, citizenship, the arts, and health, while simultaneously ensuring that our magnet theme and foci are woven into the educational experience.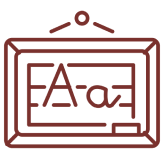 90
English
Language
Arts
93
Math
78
Science
Average ACT Score:
N/A
Graduation Rate:
N/A%
School Diversity
34.4%

Economically Disadvantaged Students