Wedgewood Elementary School
2330 Aspenwood Avenue, Baton Rouge, LA 70816
225-753-7301
Performance Score:
What does this mean?
School Performance Scores provide families with important information about how a school is preparing students. Learn More.
State Score: 29
Visit School Website
Type of School
Elementary School
Principal
Brandy Williams
Welcome Message
Wedgewood Elementary is located in a large community setting surrounded by a supportive neighborhood and local business partners. Wedgewood Elementary has regular and special education programs with highly qualified and experienced teachers. In the fall of 2007, the Gifted and Scholastic Academy was added. The educational philosophy of the instructional staff at Wedgewood guarantees that each child is viewed as an individual and is provided with an opportunity for growth toward competent citizenship, enabling them to meet their problems in society with self-reliance and initiative. Wedgewood's facility is technologically advanced. Each classroom is equipped with Active Boards, video projectors and computer stations. Students are able to receive intervention and enrichment throughout the school year.  Our school administration and teachers analyze student data and schedule intervention to students who demonstrate academic need.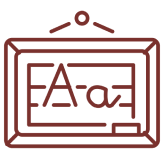 24
English
Language
Arts
13
Math
10
Science
School Diversity
47.8%

Economically Disadvantaged Students