The Brighton School
12108 Parkmeadow Ave, Baton Rouge, LA 70816
225-291-2524
Performance Score:
What does this mean?
School Performance Scores provide families with important information about how a school is preparing students. Learn More.
State Score: N/A
Visit School Website
Type of School
Combination School
Welcome Message
We are a school that is dedicated to students who have dyslexia and other language-based learning differences. We believe that ALL students can learn. It's a matter of how the instruction is given and the support that is available to push students to their potential.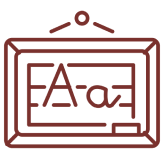 N/A
English
Language
Arts
N/A
Math
N/A
Science
Average ACT Score:
N/A
Graduation Rate:
N/A%
School Diversity
0%

Economically Disadvantaged Students