St. Jean Vianney School
16266 South Harrell's Ferry Road, Baton Rouge, LA 70816
225-751-1831
Performance Score:
What does this mean?
School Performance Scores provide families with important information about how a school is preparing students. Learn More.
State Score: 31%
Visit School Website
Type of School
Elementary/Middle School
Welcome Message
With only two classes per grade in PreK through 8th grade, we are so grateful for the opportunity to truly get to know our students- to support and encourage them on a personal level. We feel our close-knit community, situated on a beautiful and secure campus, helps build children who are full of joy, kindness, respect, and confidence.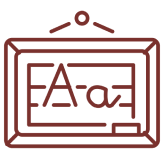 U/A
English
Language
Arts
U/A
Math
U/A
Science
Average ACT Score:
N/A
Graduation Rate:
N/A%
School Diversity
0%

Economically Disadvantaged Students