St. Alphonsus Catholic School
13940 Greenwell Springs Road , Greenwell Springs, LA 70739
225-261-5299
Performance Score:
What does this mean?
School Performance Scores provide families with important information about how a school is preparing students. Learn More.
State Score: 31%
Visit School Website
Type of School
Elementary/Middle School
Principal
Dr. Cynthia C. Ryals
Welcome Message
St. Alphonsus Catholic School is committed to providing a Catholic, faith-filled education for students in PreK- 8th Grade. The school day includes daily Catholic religion classes, weekly Mass, and strong academics. Student enhancement classes included computer lab, art, music, physical education, library, and Spanish.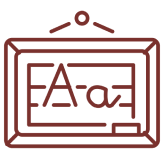 N/A
English
Language
Arts
N/A
Math
N/A
Science
Average ACT Score:
N/A
Graduation Rate:
N/A%
School Diversity
0%

Economically Disadvantaged Students