Southern University Lab School
129 Swan Avenue, Baton Rouge, LA 70813
225-721-3490
Performance Score:
What does this mean?
School Performance Scores provide families with important information about how a school is preparing students. Learn More.
State Score: 31
Visit School Website
Type of School
Combination School
Welcome Message
At Southern University Laboratory School, we strive to make the most of a student's unique gifts, while helping each child achieve academic excellence, master learning skills, develop greater imagination and establish strong self-esteem.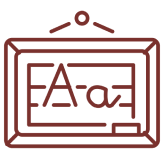 36
English
Language
Arts
8
Math
14
Science
Average ACT Score:
17.4
Graduation Rate:
93.9%
School Diversity
61%

Economically Disadvantaged Students