Southeast Middle Magnet School
15000 S Harrell's Ferry , Baton Rouge, LA 70816
225-753-5930
Performance Score:
What does this mean?
School Performance Scores provide families with important information about how a school is preparing students. Learn More.
State Score: 29
Visit School Website
Type of School
Middle School
Welcome Message
Southeast Middle Magnet School offers digital arts to students in grades 6 through 8. The program is for students interested in video editing, digital photography, digital graphics, computer programming and other careers in technology and the digital arts. Southeast has the latest video broadcasting and screen printing equipment which gives them the advantage for learning with hands-on training  to prepare them for high school and career readiness programs.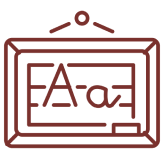 18
English
Language
Arts
7
Math
9
Science
School Diversity
86.7%

Economically Disadvantaged Students