Southeast Middle School
15000 S Harrell's Ferry , Baton Rouge, LA 70816
225-753-5930
Performance Score:
What does this mean?
School Performance Scores provide families with important information about how a school is preparing students. Learn More.
State Score: 31%
Visit School Website
Type of School
Middle School
Principal
Shalonda Simoneaux
Welcome Message
SOUTHEAST MIDDLE MAGNET School has a program and activity for every student. Students have the opportunity to leave Southeast with up to six high school credits, including Algebra I, geometry, environmental science, digital media, speech, publishing, keyboarding, multimedia production and many others. Each year, students are involved in community outreach and hands-on project-based learning activities. Southeast is a National Certified Magnet School with many accolades: a finalist for the EBR Teacher of the Year; a Magnet Schools of America Teacher of the Year; Wyland Foundation National Mayor's Challenge for Water Conservation winner; and 1st place winner in the Global Student Voice Festival, among others.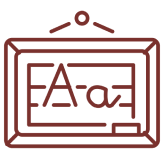 25
English
Language
Arts
7
Math
10
Science
Average ACT Score:
N/A
Graduation Rate:
N/A%
School Diversity
88.5%

Economically Disadvantaged Students