Southdowns Pre-K Center
2050 Hood Avenue, Baton Rouge, LA 70808
225-346-1127
Performance Score:
What does this mean?
School Performance Scores provide families with important information about how a school is preparing students. Learn More.
State Score: N/A
Visit School Website
Type of School
Elementary School
Welcome Message
Southdowns Pre-K Center is an inclusive school for 4- year old students. We provide a quality Pre-K education in a safe and nurturing environment where all children can grow and learn together. Students receive services from classrooms teachers, paraprofessionals, speech therapists, adaptive physical education teachers and other specialized therapists.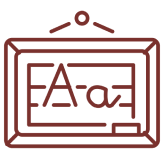 N/A
English
Language
Arts
N/A
Math
N/A
Science
Average ACT Score:
N/A
Graduation Rate:
N/A%
School Diversity
78.6%

Economically Disadvantaged Students