Shenandoah Elementary School
16555 Appomattox Avenue, Baton Rouge, LA 70817
225-753-3560
Performance Score:
What does this mean?
School Performance Scores provide families with important information about how a school is preparing students. Learn More.
State Score: 29
Visit School Website
Type of School
Elementary School
Welcome Message
The vision and mission of Shenandoah Elementary has been clear since 1973: to provide the best education possible for the children of our school so that we may improve their academic abilities. The faculty, staff, and parents recognize that each child is unique with individual needs and strengths. Children should be challenged toward self-discipline, academic achievement and a set of values that allow them to pursue worthwhile goals and to strive for success. Teacher/student and teacher/parent relationships, based on mutual understanding and cooperation, contribute greatly to the overall student learning process. We offer a child-centered environment for our students. The instructional program is inclusive of academic, social, and emotional growth and development efforts. The school is nationally recognized by the U.S. Department of Education as a NCLB-Blue Ribbon School for 2006.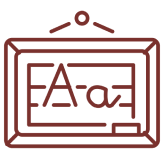 55
English
Language
Arts
52
Math
40
Science
School Diversity
62%

Economically Disadvantaged Students