Scotlandville Pre-Engineering Magnet Academy
9147 Elm Grove Garden , Baton Rouge, LA 70807
225-775-0776
Performance Score:
What does this mean?
School Performance Scores provide families with important information about how a school is preparing students. Learn More.
State Score: 31%
Visit School Website
Type of School
Middle School
Welcome Message
The theme at Scotlandville Pre-Engineering Magnet Academy (SPEMA) is "Cultivating the Art of Engineering Excellence". Our goal is to ensure that all students are exposed to a rigorous curriculum that promotes student collaboration.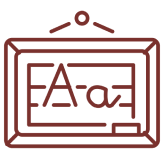 41
English
Language
Arts
15
Math
18
Science
Average ACT Score:
N/A
Graduation Rate:
N/A%
School Diversity
89.8%

Economically Disadvantaged Students