Scotlandville Magnet High School
9870 Scotland Ave, Baton Rouge, LA 70807
225-775-3715
Performance Score:
What does this mean?
School Performance Scores provide families with important information about how a school is preparing students. Learn More.
State Score: N/A
Visit School Website
Type of School
High School
Principal
Paul M. Jackson
Welcome Message
With wall-to-wall academies, Scotlandville Magnet High School has a program for everyone, including: Academic Magnet, Academy of Engineering, Academy of Finance, Academy of Health Science, Academy of Information Technology, Entrepreneurship, Law and Government, and Traditional Programs.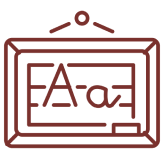 23
English
Language
Arts
< 5
Math
< 5
Science
Average ACT Score:
15.3
Graduation Rate:
75.6%
School Diversity
90.2%

Economically Disadvantaged Students