Ryan Elementary School
10337 Elm Grove Garden Drive, Baton Rouge, LA 70807
225-775-2407
Performance Score:
What does this mean?
School Performance Scores provide families with important information about how a school is preparing students. Learn More.
State Score: 29
Visit School Website
Type of School
Elementary School
Principal
Dr. Melvin Hollins
Welcome Message
Ryan Elementary is a top tier learning institution that places high expectations on teaching and learning and emphasizes "the whole child" approach to provide our community's youth with a foundation for secondary and post-secondary success. Our school environment is one in which all learners grow and succeed. We value and accommodate diverse perspectives. We support our learners because they are capable, and we believe in them. Our teaching practices are both reflective of and responsive to the needs of our students. Families are recognized as partners in the learning process.  We embrace communication between staff and the community as we work to create the best learning opportunities for all children.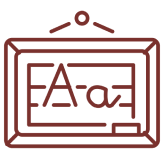 30
English
Language
Arts
24
Math
10
Science
School Diversity
95.5%

Economically Disadvantaged Students