Ryan Elementary
10337 Elm Grove Garden Drive, Baton Rouge, LA 70807
225-775-2407
Performance Score:
What does this mean?
School Performance Scores provide families with important information about how a school is preparing students. Learn More.
State Score: 31%
Visit School Website
Type of School
Elementary School
Principal
Shanelle Fernandez-Mellion
Welcome Message
Ryan Elementary school has been a school of choice for 50 years and is known as a premier school that offers avenues for all children to shine. The school prides itself on being a National Blue Ribbon School award winner that has managed to maintain great achievement levels in the ever-changing landscape of education and rigorous learning objectives. The faculty and staff greet students with warmth and compassion daily to help create a nurturing learning environment. The school also offers gifted and talented classes and a Mastery Plus Program to complement its strong, traditional education program.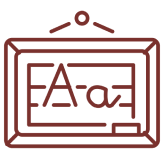 31
English
Language
Arts
21
Math
9
Science
Average ACT Score:
N/A
Graduation Rate:
N/A%
School Diversity
97.1%

Economically Disadvantaged Students