Riveroaks Elementary
950 Fountainbleau Drive, Baton Rouge, LA 70815
225-275-4600
Performance Score:
What does this mean?
School Performance Scores provide families with important information about how a school is preparing students. Learn More.
State Score: 31%
Visit School Website
Type of School
Elementary School
Welcome Message
At Riveroaks Elementary, we believe in creating a school culture that promotes consideration, respect, kindness, acceptance, honesty, and responsibility. Every student participates in the Manners of the Heart program and learns about these qualities through the engaging characters of Merryville.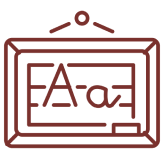 24
English
Language
Arts
17
Math
13
Science
Average ACT Score:
N/A
Graduation Rate:
N/A%
School Diversity
92.7%

Economically Disadvantaged Students