Riveroaks Elementary School
950 Fountainbleau Drive, Baton Rouge, LA 70815
225-275-4600
Performance Score:
What does this mean?
School Performance Scores provide families with important information about how a school is preparing students. Learn More.
State Score: 29
Visit School Website
Type of School
Elementary School
Principal
Erica Aguillard
Welcome Message
It is our goal that each child will learn, grow and develop every day at Riveroaks. Our desire is to provide academic excellence in a warm and supportive school climate. We want each parent to feel that "My child is having a great year at Riveroaks Elementary School." Strong parental and community support enhances the quality of education at Riveroaks.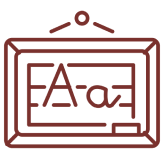 23
English
Language
Arts
13
Math
10
Science
School Diversity
93.9%

Economically Disadvantaged Students