Glen Oaks Middle School
5959 CADILLAC ST, Baton Rouge, LA 70811
225-771-8128
Performance Score:
What does this mean?
School Performance Scores provide families with important information about how a school is preparing students. Learn More.
State Score: 31%
Visit School Website
Type of School
Middle School
Welcome Message
Redesign Schools Louisiana is a non-profit organization that serves Louisiana- area schools, children, and families. RSL provides all students an equitable, high quality public education aimed at igniting success in our student's next phase of learning in high school, college, and life. We firmly believe that students can grow and thrive when individual needs are met in an urgent environment of high expectations.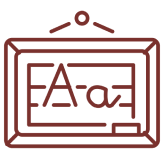 8
English
Language
Arts
< 5
Math
< 5
Science
Average ACT Score:
N/A
Graduation Rate:
N/A%
School Diversity
98.3%

Economically Disadvantaged Students