Progress Elementary School
855 Progress Road, Baton Rouge, LA 70807
225-775-4986
Performance Score:
What does this mean?
School Performance Scores provide families with important information about how a school is preparing students. Learn More.
State Score: 29
Visit School Website
Type of School
Elementary School
Principal
LaShawn Stewart
Welcome Message
The educational program at Progress is geared toward reaching the educational needs of every student regardless of their learning level. Together with parents and community, the staff and teachers at Progress Elementary School are committed to a focus on student achievement, and to the development of young people who are respectful, responsible, and caring. Our magnet program is focused on Science, Technology, Engineering and Mathematics (STEM). We are a schoolwide program and serve all students in grades pre-kindergarten through grade 5. Students receive instruction from specialists math lab, science lab, technology lab, library, and physical education. All of our programs involve problem-solving and independent critical-thinking skills, while emphasizing laboratory exploration and hands-on activities.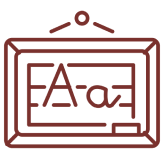 27
English
Language
Arts
20
Math
13
Science
School Diversity
97.9%

Economically Disadvantaged Students