Parkview Elementary School
5660 Parkforest Drive, Baton Rouge, LA 70816
225-753-5615
Performance Score:
What does this mean?
School Performance Scores provide families with important information about how a school is preparing students. Learn More.
State Score: 29
Visit School Website
Type of School
Elementary School
Welcome Message
At Parkview Elementary, we do all that we can to bring out the best in every child by providing a nurturing school atmosphere, building and enhancing attitudes of self-esteem, and making learning exciting and relevant. It is the responsibility of the faculty, staff, parents and the School Improvement Team to help every child develop academically, psychologically and physically by relating basics to daily life stimulating thought processes through appropriate instruction, by establishing and maintaining the rights and respect for all individuals and property, and by providing a safe and positive environment.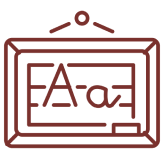 64
English
Language
Arts
46
Math
50
Science
School Diversity
65.6%

Economically Disadvantaged Students