Parkview Elementary
5660 Parkforest Drive, Baton Rouge, LA 70816
225-753-5615
Performance Score:
What does this mean?
School Performance Scores provide families with important information about how a school is preparing students. Learn More.
State Score: 31%
Visit School Website
Type of School
Elementary School
Welcome Message
Parkview Elementary and School's vision is to be community of students, parents, faculty, and staff who are committed to achieving academically with enhancing social skills in a safe an d orderly environment. We strive to develop the whole child in order to inspire a lifelong quest for knowledge.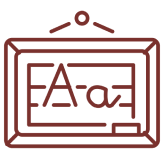 70
English
Language
Arts
56
Math
48
Science
Average ACT Score:
N/A
Graduation Rate:
N/A%
School Diversity
74.2%

Economically Disadvantaged Students