Parkview Baptist School
5750 Parkview Church Road, Baton Rouge, LA 70817
225-291-2500
Performance Score:
What does this mean?
School Performance Scores provide families with important information about how a school is preparing students. Learn More.
State Score: N/A
Visit School Website
Type of School
Combination School
Welcome Message
The mission of Parkview Baptist is to seek first the Kingdom of God while providing a Christ-centered, college preparatory education that guides students to grow and mature in wisdom, stature, and favor with God and man. Students receive a balanced program providing them with strong spiritual, intellectual, physical, emotional, and social development.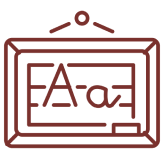 N/A
English
Language
Arts
N/A
Math
N/A
Science
Average ACT Score:
N/A
Graduation Rate:
N/A%
School Diversity
0%

Economically Disadvantaged Students