Park Forest Middle Creative Sciences & Arts Magnet
3760 Aletha Drive, Baton Rouge, LA 70814
225-275-6650
Performance Score:
What does this mean?
School Performance Scores provide families with important information about how a school is preparing students. Learn More.
State Score: 31%
Visit School Website
Type of School
Middle School
Welcome Message
Park Forest Middle Creative Sciences and Art Magnet provides an enriched learning environment that has helped countless students learn, develop and grow. Our unparalleled curriculum and teaching methods help students take the next step in their education and approach the future with confidence.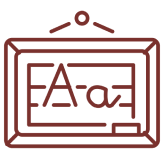 32
English
Language
Arts
13
Math
13
Science
Average ACT Score:
N/A
Graduation Rate:
N/A%
School Diversity
89.7%

Economically Disadvantaged Students