Park Medical Academy
2680 Bogan Walk, Baton Rouge, LA 70814
225-344-2145
Performance Score:
What does this mean?
School Performance Scores provide families with important information about how a school is preparing students. Learn More.
State Score: 31%
Visit School Website
Type of School
Elementary/Middle School
Welcome Message
The non-academic admissions program at Park Medical Academy is designed as an inquiry and project-based exploratory model in health sciences providing students with the opportunity to experience various aspects of the medical field, including but not limited to forensics, medical technology, pharmaceutical, nursing, and clinical studies, which will serve as a catalyst for theme-based opportunities aligned with programs at the high school level.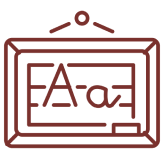 16
English
Language
Arts
5
Math
6
Science
Average ACT Score:
N/A
Graduation Rate:
N/A%
School Diversity
94.5%

Economically Disadvantaged Students