Park Elementary School
2700 Fuqua Street, Baton Rouge, LA 70802
225-344-2145
Performance Score:
What does this mean?
School Performance Scores provide families with important information about how a school is preparing students. Learn More.
State Score: 29
Visit School Website
Type of School
Elementary School
Welcome Message
Our vision is to be a model of excellence where all students experience a dynamic and engaging environment of high expectations that fosters independent, confident, self-motivated, lifelong learners. At Park, we have outstanding teachers who spend hours planning and creating classroom activities to engage our students in learning. Our teachers utilize research-based best practices and instructional strategies as well as analyze academic data to determine current skill levels and to set goals for individual growth and improvement of students.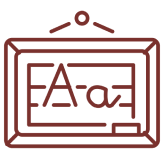 15
English
Language
Arts
<5
Math
<5
Science
School Diversity
96.1%

Economically Disadvantaged Students