Northeast High School
13700 Pride Port Hudson Rd, Pride, LA 70770
225-654-5808
Performance Score:
What does this mean?
School Performance Scores provide families with important information about how a school is preparing students. Learn More.
State Score: 19
Visit School Website
Type of School
Middle/High School
Principal
Brandon Levantino
Welcome Message
We support each student in becoming engaged on campus academically and personally. Our programs,
services, and campus buildings are designed to maximize your potential and help you succeed. Whether through campus involvement, academic support, service, or athletic teams we help you connect with peers, faculty, staff, and alumni for a Viking Pride experience.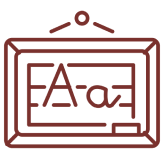 24
English
Language
Arts
6
Math
8
Science
Average ACT Score:
16.3
Graduation Rate:
90.1%
School Diversity
85.1%

Economically Disadvantaged Students