Northeast Elementary School
13801 Port Hudson-Pride Road, Pride, LA 70770
225-654-5113
Performance Score:
What does this mean?
School Performance Scores provide families with important information about how a school is preparing students. Learn More.
State Score: 29
Visit School Website
Type of School
Elementary School
Welcome Message
The purpose of Northeast Elementary is to reach "every student, every day" where they are academically, and to implement an instructional plan that moves every student forward every day to increase students' achievement. Teachers have planned and prepared engaging lessons that will challenge and excite students. With our 1:1 technology integration in grades 4-6, students will be learning with their personal Chromebook while at school.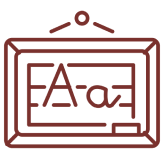 18
English
Language
Arts
11
Math
8
Science
Graduation Rate:
N/A%
School Diversity
89.2%

Economically Disadvantaged Students