Northeast Elementary
13801 Port Hudson-Pride Road, Pride, LA 70770
225-654-5113
Performance Score:
What does this mean?
School Performance Scores provide families with important information about how a school is preparing students. Learn More.
State Score: 31%
Visit School Website
Type of School
Elementary School
Principal
Dr. Janet Shows
Welcome Message
Northeast Elementary has a caring and dedicated staff of highly qualified educators who embody our mission–"every student, every day!" Our goal is to foster a nurturing, safe, and rigorous learning environment for all children. We support our mission and goal with low teacher-to-student ratios. We offer a Scholastic Academy & Gifted Program, music, art, PE and guidance classes for enrichment. Our sixth grade students participate in middle school athletics. At Northeast, we provide a variety of instructional resources including Tier 1 curriculum, 1:1 technology, smartboards and PBIS.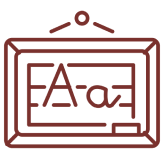 25
English
Language
Arts
16
Math
10
Science
Average ACT Score:
N/A
Graduation Rate:
N/A%
School Diversity
90.4%

Economically Disadvantaged Students