Merrydale Elementary School
6700 Rio Drive, Baton Rouge, LA 70812
225-355-0346
Performance Score:
What does this mean?
School Performance Scores provide families with important information about how a school is preparing students. Learn More.
State Score: 31%
Visit School Website
Type of School
Elementary School
Welcome Message
The Jaguars of Merrydale Elementary School strive to exceed expectations. We teach our scholars to do all things the "Merrydale Way", which means showing kindness, respect and responsibility. Our scholars are nurtured by educators who empower them through social emotional learning, which is proven to increase self-awareness and academic success.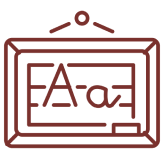 12
English
Language
Arts
8
Math
< 5
Science
Average ACT Score:
N/A
Graduation Rate:
N/A%
School Diversity
97.9%

Economically Disadvantaged Students