Merrydale Elementary School
6700 Rio Drive, Baton Rouge, LA 70812
225-355-0346
Performance Score:
What does this mean?
School Performance Scores provide families with important information about how a school is preparing students. Learn More.
State Score: 29
Visit School Website
Type of School
Elementary School
Welcome Message
Merrydale offers Gifted and Scholastic Academy and  Gifted Self-Contained for Pre-K through grade 5 and Resource Gifted program for Grades K-5.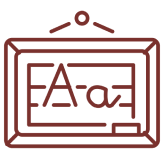 13
English
Language
Arts
5
Math
5
Science
School Diversity
97.6%

Economically Disadvantaged Students