Melrose Elementary School
1348 Valcour Drive, Baton Rouge, LA 70806
225-926-2353
Performance Score:
What does this mean?
School Performance Scores provide families with important information about how a school is preparing students. Learn More.
State Score: 29
Visit School Website
Type of School
Elementary School
Welcome Message
Melrose Elementary will challenge students of all abilities to achieve excellence in a variety of academic, culture and social activities. We will prepare students for the demands and opportunities of the 21st century by
offering a differentiated, effective and rigorous curriculum. A professional and highly motivated staff, in partnership with the parents and community, will encourage each student to achieve his/her full potential. In a disciplined and caring environment, based on mutual respect, each child will be valued as an individual in his/her own right and social development encouraged. At Melrose Elementary we are dedicated to preparing students to have the knowledge, skills and abilities that will make them successful. Our academic program is rigorous and instruction is tailored to each child's abilities.  Our faculty and staff are committed to our students' success.  Our school environment is nurturing and engaging.  Above all, we are distinguished by our commitment to excellence.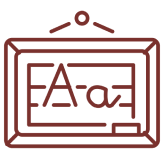 22
English
Language
Arts
10
Math
<5
Science
School Diversity
97.1%

Economically Disadvantaged Students