Melrose Elementary
1348 Valcour Drive, Baton Rouge, LA 70806
225-926-2353
Performance Score:
What does this mean?
School Performance Scores provide families with important information about how a school is preparing students. Learn More.
State Score: 31%
Visit School Website
Type of School
Elementary School
Welcome Message
Melrose is a country school of about 350 students. We have programs to support the academic, social, and emotional needs of all students. We pride ourselves on building community through shared events and partnerships with our parent organization and local businesses.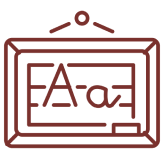 26
English
Language
Arts
11
Math
7
Science
Average ACT Score:
N/A
Graduation Rate:
N/A%
School Diversity
97.9%

Economically Disadvantaged Students