Magnolia Woods Elementary School
760 Maxine Drive, Baton Rouge, LA 70808
225-769-6845
Performance Score:
What does this mean?
School Performance Scores provide families with important information about how a school is preparing students. Learn More.
State Score: 29
Visit School Website
Type of School
Elementary School
Welcome Message
Our goal is to ensure that every student is provided the highest quality education in a safe and loving environment.  We partner with families to ensure our children can achieve their highest potential. We recognize that in order to be successful in school, our children need support from both the home and school. We know a strong partnership makes a great difference in a student's education. As partners, we share the responsibility for our children's success and want you to know that we will do our very best to carry out our responsibilities.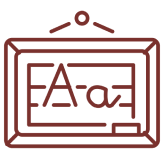 26
English
Language
Arts
19
Math
11
Science
School Diversity
90.8%

Economically Disadvantaged Students