Magnolia Woods Elementary
760 Maxine Drive, Baton Rouge, LA 70808
225-769-6845
Performance Score:
What does this mean?
School Performance Scores provide families with important information about how a school is preparing students. Learn More.
State Score: 31%
Visit School Website
Type of School
Elementary School
Welcome Message
Magnolia Woods Elementary educates, inspires, and empowers all students to their maximum potential in a caring, rigorous, and safe environment. Students will graduate with the knowledge, skills, and values necessary to become active and successful members of a dynamic learning community.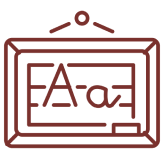 29
English
Language
Arts
23
Math
18
Science
Average ACT Score:
N/A
Graduation Rate:
N/A%
School Diversity
90%

Economically Disadvantaged Students