Madison Preparatory Academy
1555 Madison Avenue, Baton Rouge, LA 70802
225-636-5865
Performance Score:
What does this mean?
School Performance Scores provide families with important information about how a school is preparing students. Learn More.
State Score: N/A
Visit School Website
Type of School
High School
Welcome Message
Madison Preparatory Academy is part of the Community School for Apprenticeship Learning Incorporated Charter School Organization in Baton Rouge, Louisiana serving students in grades nine through twelve. Madison Prep nurtures students' hopes and transform them into possibilities by serving their interests, encouraging enthusiasm for learning and life and maintaining high expectations across the curriculum.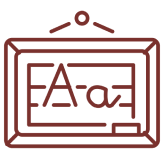 32
English
Language
Arts
24
Math
11
Science
Average ACT Score:
16
Graduation Rate:
>95%
School Diversity
90.2%

Economically Disadvantaged Students