LSU Laboratory School
45 Dalrymple Dr, Baton Rouge, LA 70803
225-578-3223
Performance Score:
What does this mean?
School Performance Scores provide families with important information about how a school is preparing students. Learn More.
State Score: 31
Visit School Website
Type of School
Combination School
Welcome Message
The Laboratory School community aspires towards total effort in every endeavor for maximum student achievement through the development, implementation, and demonstration of exemplary programs and instructional practices.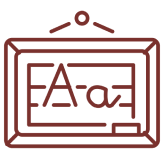 89
English
Language
Arts
81
Math
78
Science
Average ACT Score:
25.4
Graduation Rate:
>95%
School Diversity
4.6%

Economically Disadvantaged Students