Louisiana Virtual Charter Academy
4962 Florida Blvd, Baton Rouge, LA 70806
504-322-7543
Performance Score:
What does this mean?
School Performance Scores provide families with important information about how a school is preparing students. Learn More.
State Score: 31
Visit School Website
Type of School
Combination School
Welcome Message
Louisiana Virtual Charter Academy (LAVCA) is available to Louisiana students in grades K–12 through a partnership between K12 Inc. and Community School for Apprenticeship Learning Inc. (CSAL). Founded in 1997, CSAL is a not-for profit with a mission to provide students with real-world experiences by giving them access to alternative forms of instruction. Since its inception, CSAL has operated a small middle school and high school centered on individualized attention, integrated project-based instruction, and motivating students to do their best. LAVCA is its third charter school.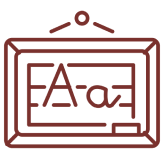 34
English
Language
Arts
14
Math
25
Science
Average ACT Score:
N/A
Graduation Rate:
N/A%
School Diversity
92.7%

Economically Disadvantaged Students