Louisiana Key Academy
3172 Government Street, Baton Rouge, LA 70806
225-298-1223
Performance Score:
What does this mean?
School Performance Scores provide families with important information about how a school is preparing students. Learn More.
State Score: 31%
Visit School Website
Type of School
Elementary/Middle School
Principal
Laura Cassidy and Suzanne Petty
Welcome Message
Louisiana Key Academy's mission is to serve the community at large, to educate and remediate children with dyslexia in an evidence based curriculum and to stand as an excellent model and resource for other schools and communities.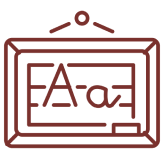 < 5
English
Language
Arts
< 5
Math
< 5
Science
Average ACT Score:
N/A
Graduation Rate:
N/A%
School Diversity
69.9%

Economically Disadvantaged Students