Louisiana Key Academy
3172 Government Street, Baton Rouge, LA 70806
225-298-1223
Performance Score:
What does this mean?
School Performance Scores provide families with important information about how a school is preparing students. Learn More.
State Score: 29
Visit School Website
Type of School
Elementary School
Principal
Heather Bourgeois
Welcome Message
Louisiana Key Academy  provides evidence-based education for the 1 in 5 children with dyslexia in Baton Rouge and the surrounding areas. Our trained teachers use proven instructional methods so students reach their full potential. LKA is a best practice model for educating children with dyslexia. We offer free screening for characteristics of dyslexia with all admissions applications.  Every student at LKA receives 90 minutes of academic language therapy daily delivered by highly trained dyslexia specialists. At LKA, every aspect of the curriculum is designed to meet the needs of the dyslexic child, including math, science, and social studies instruction. Mutlisensory Math and Academic Labs provide hands-on learning opportunities.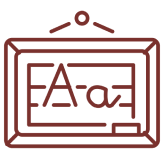 6
English
Language
Arts
<5
Math
<5
Science