Liberty Magnet High School
1105 Lee Drive, Baton Rouge, LA 70808
225-924-9406
Performance Score:
What does this mean?
School Performance Scores provide families with important information about how a school is preparing students. Learn More.
State Score: N/A
Visit School Website
Type of School
High School
Principal
Brandon Levatino
Welcome Message
At Liberty Magnet, we strive to offer the most diverse and opportunistic courses to our students. Our pathway courses in engineering, biomedical sciences, digital design and media, and computer science offer a multitude of courses to guide our students to achieve the goals set for themselves in academics as well as socially.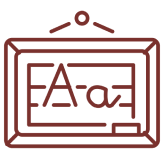 74
English
Language
Arts
28
Math
47
Science
Average ACT Score:
21.1
Graduation Rate:
>95%
School Diversity
64.2%

Economically Disadvantaged Students