LaSalle Elementary
8000 LaSalle Avenue, Baton Rouge, LA 70806
225-927-6130
Performance Score:
What does this mean?
School Performance Scores provide families with important information about how a school is preparing students. Learn More.
State Score: 31%
Visit School Website
Type of School
Elementary School
Principal
Lontarris Williams
Welcome Message
LaSalle Elementary School's mission is to maintain high expectations and promote academic excellence for all students with set forth standards. We have the top teachers, students, and leadership team to get the job done!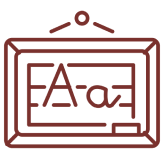 28
English
Language
Arts
30
Math
25
Science
Average ACT Score:
N/A
Graduation Rate:
N/A%
School Diversity
78.1%

Economically Disadvantaged Students