La Belle Aire Elementary School
12255 Tams Dr, Baton Rouge, LA 70815
225-272-6322
Performance Score:
What does this mean?
School Performance Scores provide families with important information about how a school is preparing students. Learn More.
State Score: 29
Visit School Website
Type of School
Elementary School
Principal
Cynthia Lipscomb
Welcome Message
La Belle Aire's faculty and staff use best practices with high expectations to prepare students to become productive members of society. We take pride in knowing that we provide a warm, stimulating environment where students are actively involved in learning academics as well as positive values. We intend to achieve our mission through an aggressive program that encourages self-worth, community, responsibility, skills development, good health and discipline. Students also receive a standards-based, challenging curriculum from dedicated professional staff based on the individual needs of the students. Ongoing evaluation of student progress and achievement helps us refine the instructional program so students can achieve academic proficiency.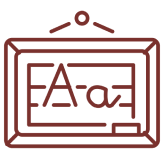 17
English
Language
Arts
13
Math
5
Science
School Diversity
96.3%

Economically Disadvantaged Students