La Belle Aire Elementary School
12255 Tams Dr, Baton Rouge, LA 70815
225-272-6322
Performance Score:
What does this mean?
School Performance Scores provide families with important information about how a school is preparing students. Learn More.
State Score: 31%
Visit School Website
Type of School
Elementary School
Welcome Message
La Belle Aire is a culturally diverse and inclusive school committed to academic excellence and integrity. We work with families and the community to successfully educate all students at high levels, providing opportunities not only for academic success but for character development as well.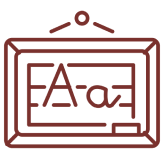 16
English
Language
Arts
13
Math
8
Science
Average ACT Score:
N/A
Graduation Rate:
N/A%
School Diversity
95.2%

Economically Disadvantaged Students