Kenilworth Science and Technology Charter School
7600 Boone Drive, Baton Rouge, LA 70808
225-766-8111
Performance Score:
What does this mean?
School Performance Scores provide families with important information about how a school is preparing students. Learn More.
State Score: 29
Visit School Website
Type of School
Middle School
Principal
Hasan Suzuk, M.Ed.
Welcome Message
Kenilworth Science and Technology Charter School
creates a safe, healthy and student-centered learning environment that cultivates knowledge and skills
necessary for academic excellence, STEM careers and character development. Kenilworth Science & Technology Charter School is a tuition-free public charter school with a strong emphasis on science, technology, engineering and math (STEM) studies. Since its conversion to a charter school, KST has consistently produced rising school performance scores and rising LEAP test scores for students. We are proud to be one of the best open enrollment middle schools in Baton Rouge. Kenilworth's STEM program gets students excited about science, technology, engineering and math so those students can have success in high school, college and tomorrow's workplace.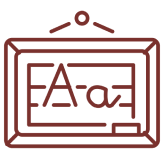 21
English
Language
Arts
7
Math
7
Science
School Diversity
94%

Economically Disadvantaged Students