Jefferson Terrace Academy
9902 Cal Road, Baton Rouge, LA 70809
225-293-3210
Performance Score:
What does this mean?
School Performance Scores provide families with important information about how a school is preparing students. Learn More.
State Score: 29
Visit School Website
Type of School
Elementary School
Principal
Zane Jay Whittington
Welcome Message
Jefferson Terrace is a place where we learn through play in a fun, and safe way.  Our school friends show they care and help us make good choices.  Every day we will read, write, and do arithmetic to develop our minds and  change us from within.  Everybody works together to help us learn and do our personal best.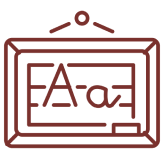 24
English
Language
Arts
15
Math
9
Science
School Diversity
85.9%

Economically Disadvantaged Students