JK Haynes Elementary Charter School
8600 Elm Grove Garden Drive, Baton Rouge, LA 70807
225-774-1311
Performance Score:
What does this mean?
School Performance Scores provide families with important information about how a school is preparing students. Learn More.
State Score: 31%
Visit School Website
Type of School
Elementary/Middle School
Principal
Diana Haynes and Kimberly K Hanes
Welcome Message
J.K Haynes Charter Schools incorporated was the vision of Baton Rouge Attorney, Businessman and Educator, the late A. Maurice Haynes. As a pioneer of the charter school movement in Louisiana, he started the elementary school in 1997 with the goal of providing children with a comprehensive, quality education.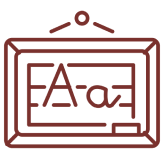 8
English
Language
Arts
6
Math
7
Science
Average ACT Score:
N/A
Graduation Rate:
N/A%
School Diversity
96.1%

Economically Disadvantaged Students