Istrouma Magnet High School
3730 Winbourne Ave., Baton Rouge, LA 70805
225-636-2686
Performance Score:
What does this mean?
School Performance Scores provide families with important information about how a school is preparing students. Learn More.
State Score: N/A
Visit School Website
Type of School
Middle/High School
Welcome Message
Istrouma Middle/High School honors achievement and promotes pride in ourselves, in our school, and in our community. We strive to provide a safe and supportive learning environment; in partnership with families and community that help students develop the knowledge, critical thinking skills, and character necessary to succeed in today's technology -driven world.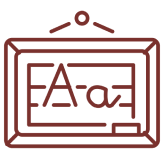 15
English
Language
Arts
< 5
Math
6
Science
Average ACT Score:
14.2
Graduation Rate:
54.7%
School Diversity
93.7%

Economically Disadvantaged Students