Greenbrier Elementary School
12203 Canterbury Drive, Baton Rouge, LA 70814
225-275-4260
Performance Score:
What does this mean?
School Performance Scores provide families with important information about how a school is preparing students. Learn More.
State Score: 29
Visit School Website
Type of School
Elementary School
Welcome Message
Greenbrier Elementary School community is committed to academic achievement, teaching all children, observing their needs, making adjustments and assisting children to be responsible for their learning in a supportive environment. Greenbrier Elementary School is committed to cultivating lifelong learners in a fun environment promoting creativity and exploration. Students may also participate in our Talented Theatre, Talented Visual Art and Talented Music Programs. Classes in these disciplines are designed to provide experiences that enable talented students to further develop demonstrated skills, increase discipline knowledge and grow as artists.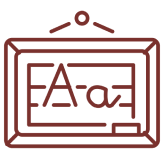 28
English
Language
Arts
14
Math
10
Science
School Diversity
89.6%

Economically Disadvantaged Students