Greenbrier Elementary School
12203 Canterbury Drive, Baton Rouge, LA 70814
225-275-4260
Performance Score:
What does this mean?
School Performance Scores provide families with important information about how a school is preparing students. Learn More.
State Score: 31%
Visit School Website
Type of School
Elementary School
Welcome Message
Greenbrier Elementary consistently strives for academic excellence while supporting the needs of the whole child. Our partnerships with parents and the community helps to ensure that our students are responsible, positive and productive future leaders.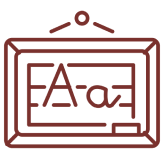 41
English
Language
Arts
24
Math
13
Science
Average ACT Score:
N/A
Graduation Rate:
N/A%
School Diversity
91.2%

Economically Disadvantaged Students