Glen Oaks Magnet High School
6650 Cedar Grove Drive, Baton Rouge, LA 70812
225-356-4306
Performance Score:
What does this mean?
School Performance Scores provide families with important information about how a school is preparing students. Learn More.
State Score: N/A
Visit School Website
Type of School
Middle/High School
Principal
Robert Signater Sr.
Welcome Message
Glen Oaks Magnet High School was made a 6th-12th grade school starting in 2019-2020 academic year. Middle school instruction for 6th-8th grades occurs mainly in the L Building, while the rest of the campus is mostly reserved for high school instruction (9th-12th grades). Middle and high school students share use of common areas such as the cafeteria, library media center, and the open quad area in the center of campus, while also maintaining separation between the two groups.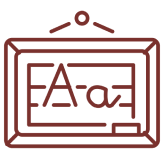 10
English
Language
Arts
< 5
Math
< 5
Science
Average ACT Score:
14
Graduation Rate:
55.8%
School Diversity
95.8%

Economically Disadvantaged Students