Glen Oaks Magnet High School
6650 Cedar Grove Drive, Baton Rouge, LA 70812
225-356-4306
Performance Score:
What does this mean?
School Performance Scores provide families with important information about how a school is preparing students. Learn More.
State Score: 19
Visit School Website
Type of School
High School
At This School
Glen Oaks Magnet offers a variety of boys and girls sports such as football, boys basketball, girls basketball, volley, track, and cross country. Our school is also proud to have a dance team, cheerleading squad, and band supporting these teams throughout the year.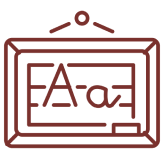 <5
English
Language
Arts
<5
Math
<5
Science
Average ACT Score:
14.8
Graduation Rate:
59.2%
School Diversity
94.1%

Economically Disadvantaged Students