Glen Oaks Park Elementary School
5656 Lanier Drive, Baton Rouge, LA 70812
225-356-4521
Performance Score:
What does this mean?
School Performance Scores provide families with important information about how a school is preparing students. Learn More.
State Score: 29
Visit School Website
Type of School
Elementary School
Principal
Bernard Williams
Welcome Message
Glen Oaks Park Elementary in partnership with the community, develops lifelong learners through a
challenging, empowering and supportive environment. All Glen Oaks Park Elementary students will become college and career ready through active participation, perseverance and teamwork.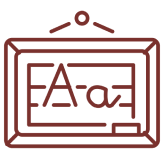 27
English
Language
Arts
14
Math
10
Science
School Diversity
91.9%

Economically Disadvantaged Students