Glasgow Middle
1676 Glasgow Avenue, Baton Rouge, LA 70808
225-925-2942
Performance Score:
What does this mean?
School Performance Scores provide families with important information about how a school is preparing students. Learn More.
State Score: 31%
Visit School Website
Type of School
Middle School
Welcome Message
GLASGOW MIDDLE IS a small middle school nestled in the Southdowns neighborhood. It offers a wide variety of academic opportunities to its students, including gifted, Scholastic Academy, Great Scholars, advanced and traditional classes. Students enroll in courses that earn high school credit as well as exciting electives like Roman technology, robotics, orchestra, coding, musical theater, anatomy and physiology. Students may also participate in talented theater, talented visual art, and talented music programs. Glasgow Middle students put forth their best efforts in everything they do.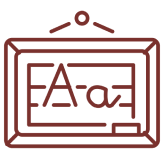 45
English
Language
Arts
39
Math
35
Science
Average ACT Score:
N/A
Graduation Rate:
N/A%
School Diversity
71.6%

Economically Disadvantaged Students