Elan Vital Montessori School
7518 Highland Road , Baton Rouge, LA 70808
225-767-6620
Performance Score:
What does this mean?
School Performance Scores provide families with important information about how a school is preparing students. Learn More.
State Score: 31%
Visit School Website
Type of School
Elementary School
Welcome Message
Elan Vital Montessori School serves toddler age children through six years and is guided by the philosophy of Dr. Maria Montessori. As an authentic Montessori School, EVM offers challenging and rewarding educational programs that are designed to build a strong academic foundation while nurturing the child's social, emotional, physical, and moral development.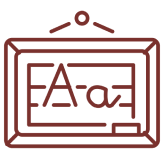 N/A
English
Language
Arts
N/A
Math
N/A
Science
Average ACT Score:
N/A
Graduation Rate:
N/A%
School Diversity
0%

Economically Disadvantaged Students